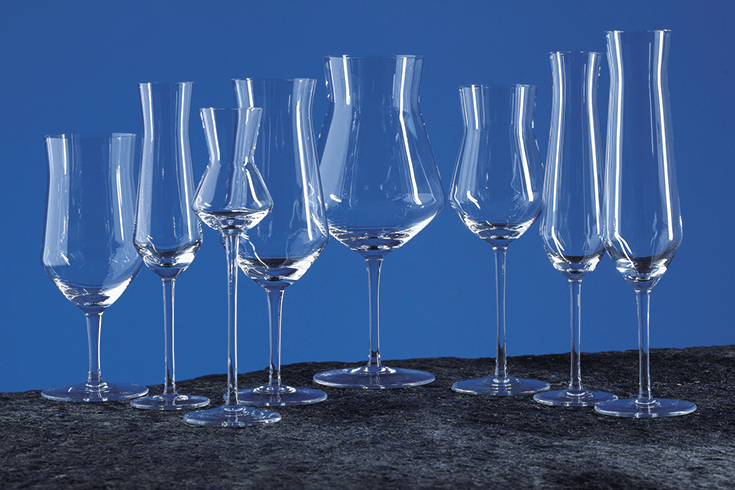 The ancient art of craftmanship shapes fascinating objects by the force of fire. Every glass is handblown and becomes very individual in form through many manipulations. The innovative, progressive design perfectly accentuates the character of the contents. The fitting partner for every drink is its glass, which provides in each of these cases a special drinking experience.
Cognac, whiskey or brandies from fine fruit.
Wines and sparkling wines in all stages of maturity.
Water and beer.

"Also become enchanted by the glass accessories for the laid table!"