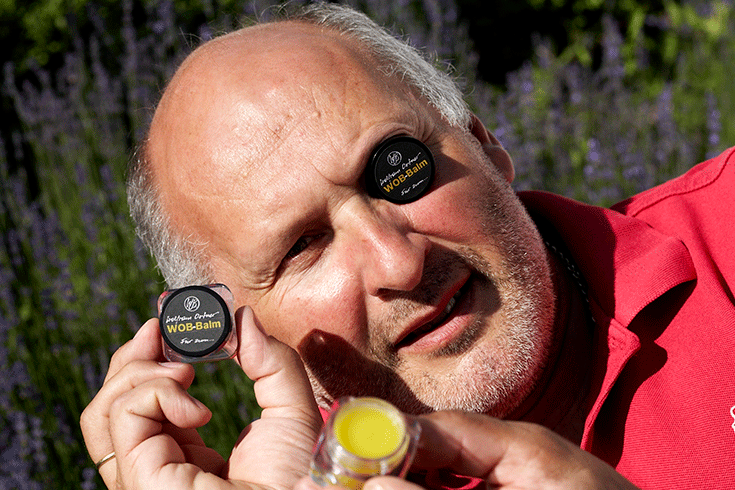 Following in nature's footsteps
Fragrances, flavours and spices have always held a special fascination for Wolfram Ortner. His many years of training and great experience led this perfectionist to create the WOB cosmetics range. His balms, fragrances and soaps captivate and polarise - just like their creator!
Inspired by the knowledge of old masters.
Cherishing nature as a lifeline.
ions with character and authenticity.