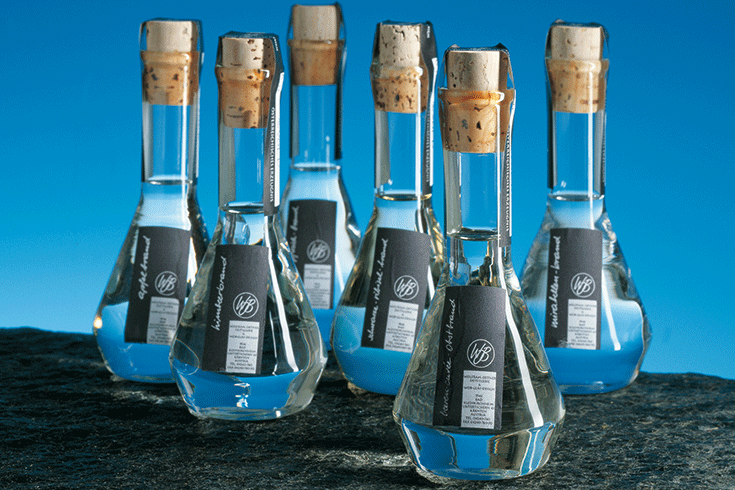 The charming variety of fruit brandies: the WOB brandies encompass everything from apples to plums, which are distilled with a lot of experience and using the most modern of technology.:
All WOB fruit brandies are from one specific vintage year.
The brandies of a single fruit reflect the fruit and aroma of their origin.
The cuvées are a modern variation of the traditional Obstler (fruit brandy).