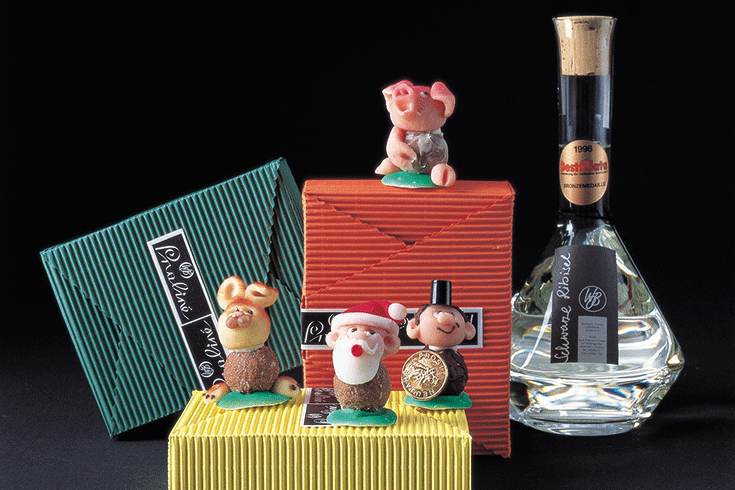 The sweet seduction of brandy pralines - fine brandies from raspberry, cherry, Williams pear, and grape, are coated with refined melted chocolate by the master confectioner Ernst Lienbacher from Spittal.
Accompanying these with a fitting brandy or cup of coffee makes a double pleasure.
In attractive packaging, the ideal gift with a "heart" for nibblers.
For special occasions in the course of the year, and custom-made on order.