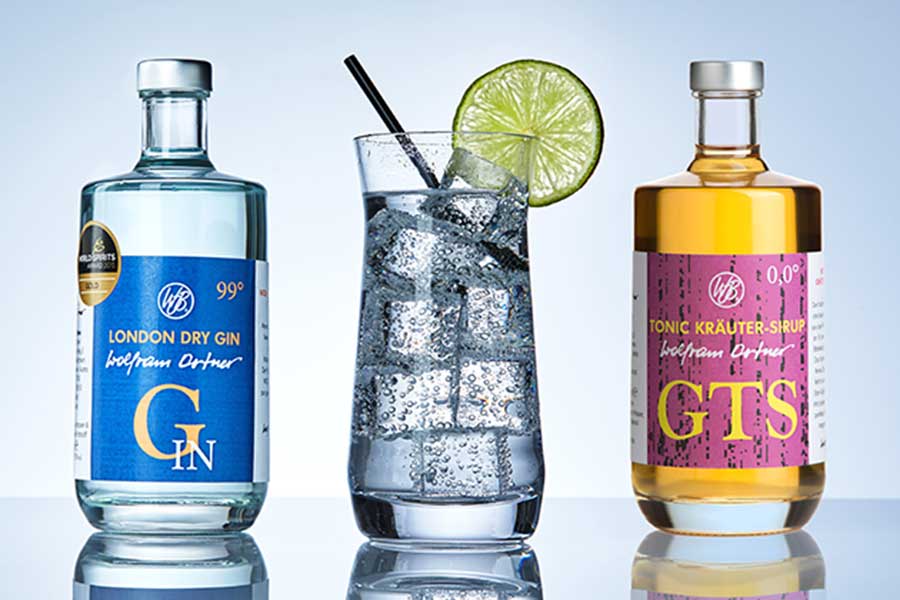 Perfect summer freshness with the WOB Gin-Terzett
Gin and tonic is known and loved by everyone as an aperitif - as a refreshing drink and mood enhancer for the mature youth with taste.
The WOB Gi:in is a classic London Dry Gin with World-Spirits gold glitter - in a duet, of course, it needs a suitable partner from the tonic faction, and there are several of them.
After much tinkering, Wolfram Ortner has developed the GTS (Tonic Herb Syrup). A crisp soda and recommended 10% syrup ensure a perfect tonic experience on a supernatural basis.
GTS contains 100% herbs from the Carinthian Nock region - with a pinch of quinine for bitterness.
The recipe to write down: 4 cl WOB G:in and approx. 1/8 l GTS Tonic - preferably in a mouth-blown WOB Coqtail glass.
All ingredients including the glass are now available in the WOB store or in the store in Nock-Land at a price of Euro 94.40:
- WOB Gi:in London Dry Gin
- GTS Tonic Herbal Syrup for Gin Tonic
- WOB Coqtail Glass for Gin Tonic and Longdrinks
One bottle with 500 ml and one glass in a gift box: Euro 94,40
Additional WOB Coqtail glasses can be ordered at the price of Euro 30,-/piece.
Translated with www.DeepL.com/Translator (free version)