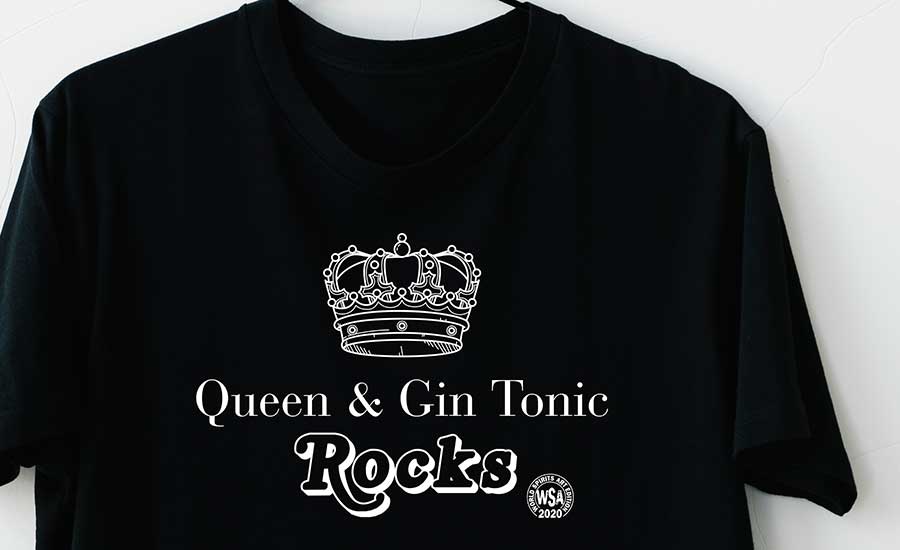 The ordering phase for the Edition 2021 of the T-shirts of the WSA Edition will start on the 20th November!
In 2020 a T-shirt of the "World Spirits Art Edition" was launched for the first time. Now, with "Black Beauty" this is to be continued: stylish with neon colours or plain with white printing. Design and hip slogans always aim at a certain target.
Authentic country concept:
Limoncello, grappa & pasta
The Queen & gin tonic rocks
World Spirits Award:
World Spirits Award (Champion)
Simply the best in spirits
Genie in and out of the bottle
Life is too short for bad spirits
Sex, Spirits & Rock'n Roll
Genie out of the bottle
These three series are extended each year with new attractive designs.
The T-shirts are woven with high quality organic cotton and are available in the sizes S, M, L, XL, XXL, XXXL and also 4XL at a unit price of 35.00 Euros. Online at www.world-spirits.com or at the WOB Distillery in the Nock Land in Bad Kleinkirchheim where you can try them on and buy them.