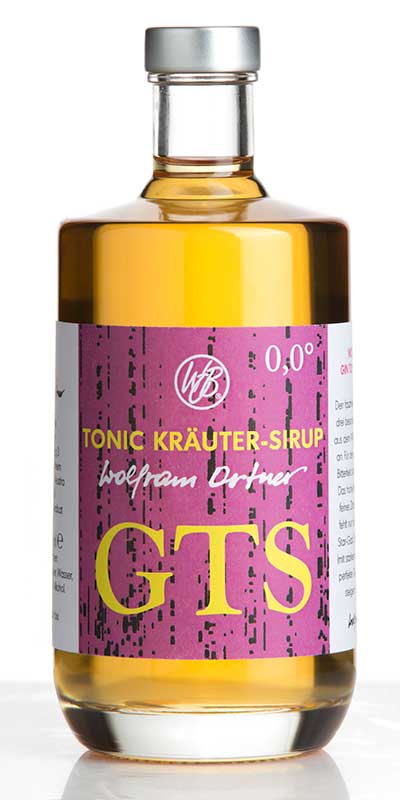 WOB-GTS: Supernatural Tonic Syrup
The gin flood during the last five years also triggered an enormous tonic wave where parallels to the different gin directions can be found. They could be regarded as the true companion of a New Western Style Gin or London Dry Gin. The quality of the products is also reflected as usual in the price - based loosely on the motto: "Whatever is cheap in not worth anything!".
This development was reason enough for Wolfram Ortner to develop a gin tonic syrup. The idea behind it: a herb syrup with citrus and quinine which forms a perfect harmony with a London Dry Gin in a dilution of 1:7 or 1:8 respectively. This way pleasure without any rough edges is guaranteed!
Three especially aromatic herbs from the WOB Gardens in the Nock Land ensure the fascinating freshness. Herbs and quinine deliver the slight basic note of bitterness. The fresh high "c" is supported by a subtle citrus and fruit portfolio. Now, the only thing missing is an ingenious gin as star guest. Then, the gin & tonic pleasure cloud can rise with the GTS (with a strong soda mixed at a 1:8 ratio).
The WOB GTS is delivered in an elegant packaging of WOB Spirits: the 0.5 litre bottles with a spout are packed up in the stylish black WOB boxes. They are available for approx. 19.90 Euros at the shop in Bad Kleinkirchheim in the Nock Land or online at wob.st
Cheers and to your health with GTS!