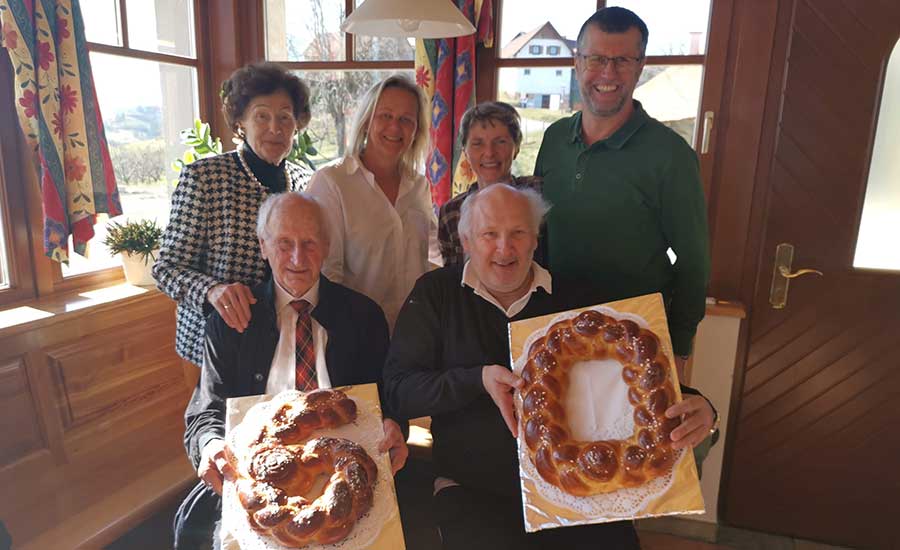 30 Years WOB Distillery – an ingenious Story
A Review

In 1989 the whole fun started – the objective was to produce perfect distillates, set trends and leave milestones as recognisable WOB traces behind through innovation.
The story is widely known: distillates, drugs, coffee and cigar distillates, essences, Parfum de Vie etc. on the one hand – a creative realm of fascinating edgy glass design to the perfect 'Café dö WOB' on the other hand. The Ortner DNA is apparent in every single product – and concerning perfumes for example, also smellable.
Wolfram Ortner's sons are living in the midst of life and are proving themselves in completely different professional careers; this means that the masterpieces have an "expiration date". This however often comes faster than you would think or want.
On 25th November 2019 an explosion happened in the distillery in the Carinthian Nock-Land whereby new tracks were already laid down before the passionate distiller's 60th birthday. The big equipment with the fermentation tank was scrapped after the total loss. Now a small copper distillery which Ortner received from a friend for his 60th birthday adorns the space. It recalls a successful period as a master distiller.
A Preview
The exit scenario is defined: presently a lot of material is waiting in barrels for its optimum ripeness – from rum via plum, apple or wine yeast to whisky. The regular alcohol stock of the finest products should also last until 2025.
Individual specialities such as gin will be distilled further by the master himself at a befriended distillery.
With Ortner's 65th birthday the distilling career will be "parked" and the distillery closed. Should further products still be in stock, then they will be sold together with the many trademark rights – from WOB via Parfum de Vie and FB Fat Bottle up to Nock-Land.
Should a distilling colleague be interested in the "lifework", the products could certainly still be produced, perhaps under the watchful eye of Wolfram Ortner.
The WOB shop in Bad Kleinkirchheim (Carinthian Nock-Land) will remain open probably at least until 2025 and the products can still be ordered at the website www.wob.at . As until now, tours with tastings can still be booked from ten persons on.